I think the fact that for Friday, I was walking around with no glasses on, and on Saturday and Sunday, I had 20/20 vision in my left and 20/400 in my right didn't help in my inability to take photos... :'D
(Most of the photos were taken by
emryssa.)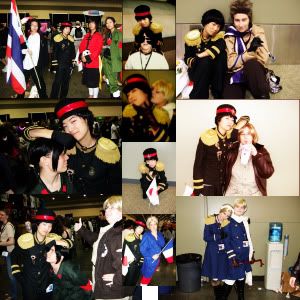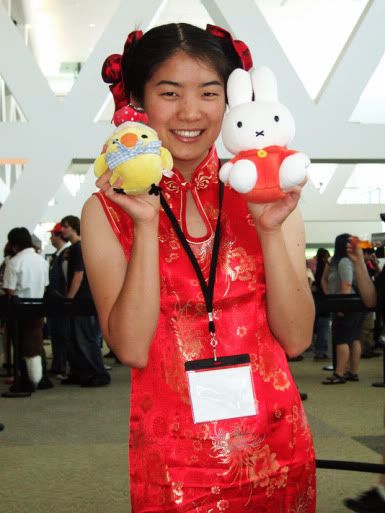 Closet cosplay I did for Nyotalia!China that I finalized the day of at 1am. :D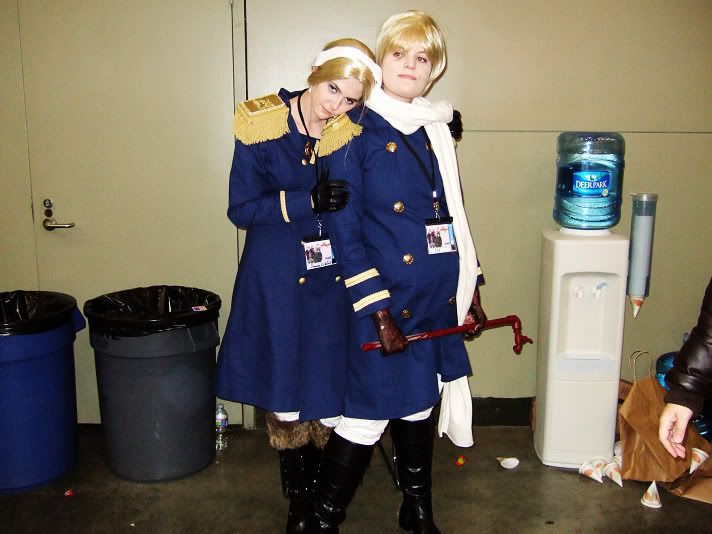 Russia and Belarus before Russia realized what was going on.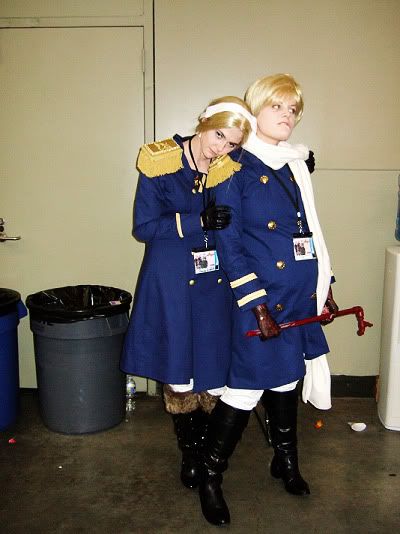 Russia and Belarus after Russia realized what was going on.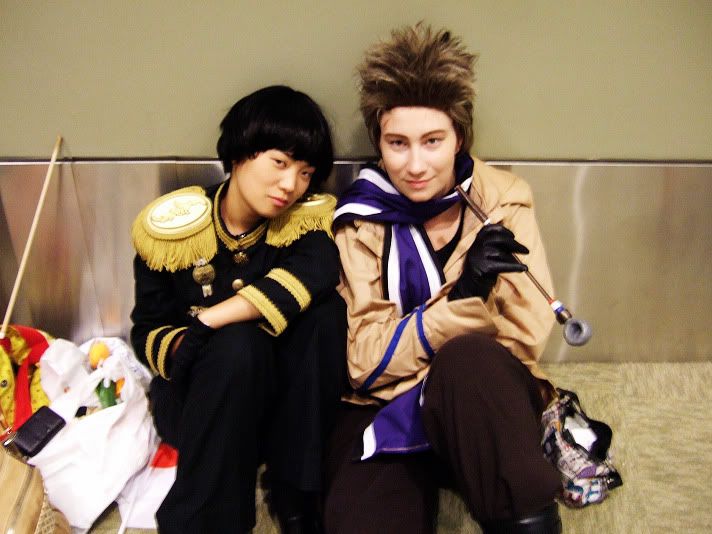 Trading buddies! :D 400 years of history ftw!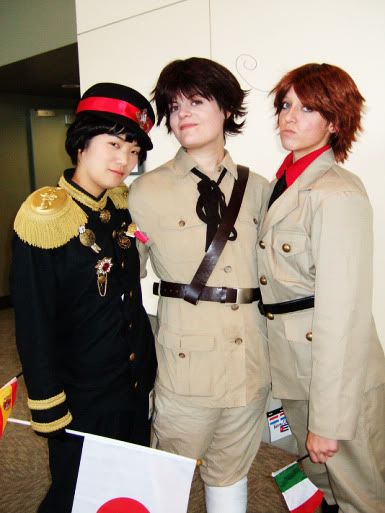 Getting in the way of Sparoma. :D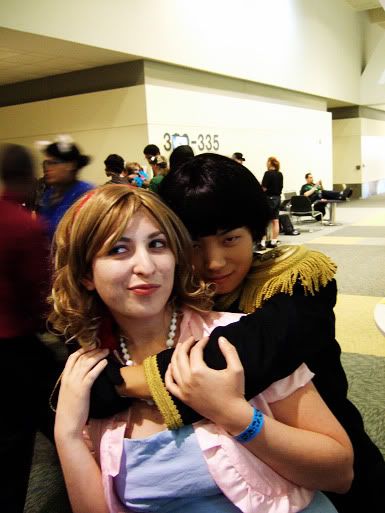 The Belgium belongs to me. :D



I GOT MYSELF AN ASIA!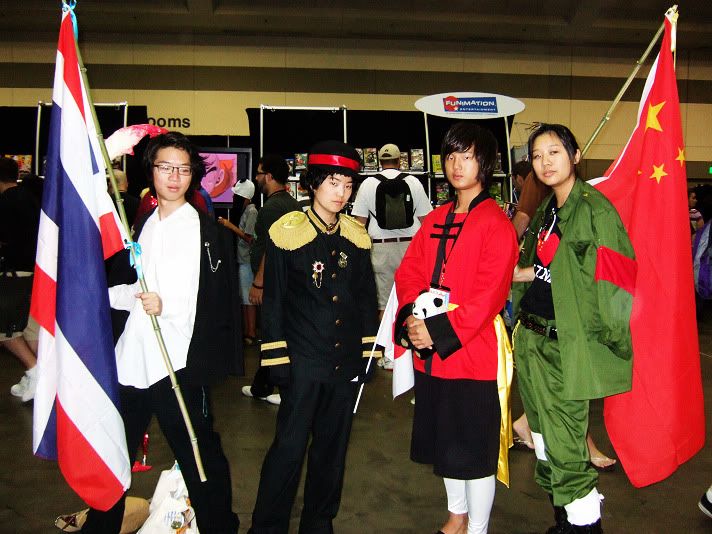 I GOT MYSELF ANOTHER ASIA!!!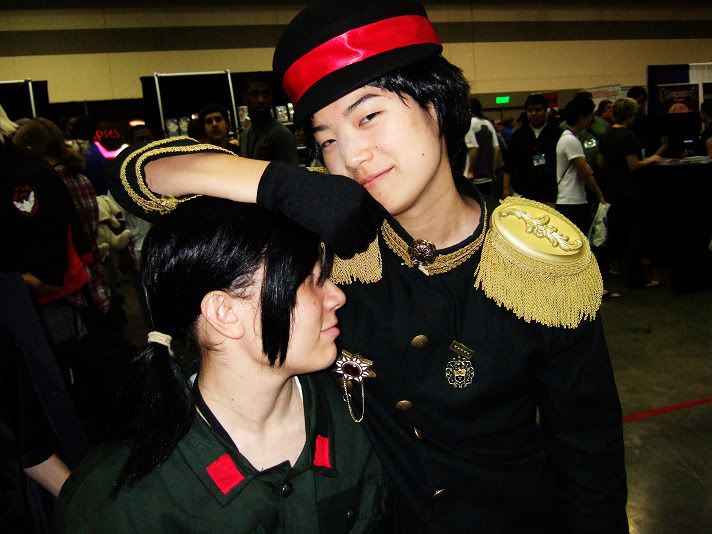 I top. :D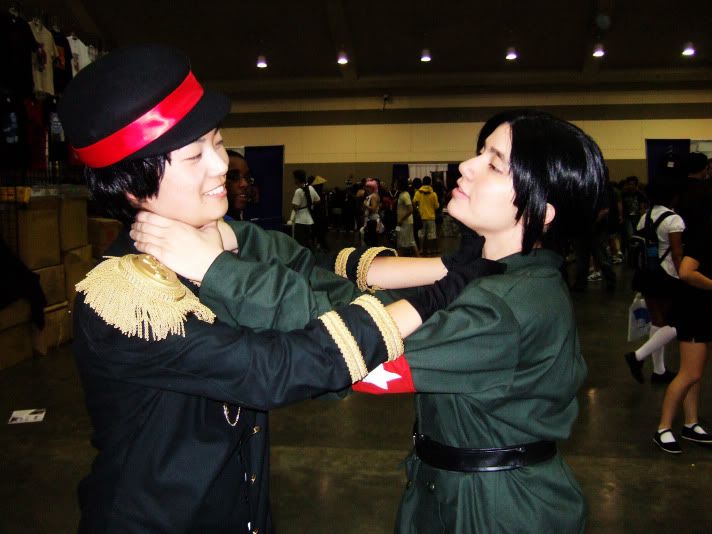 Japan: This is for that time you spanked me.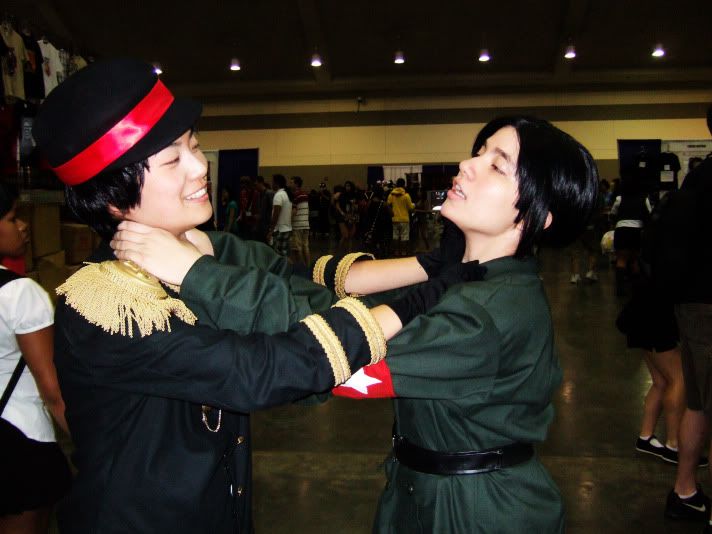 China: WTF are you talking about aru.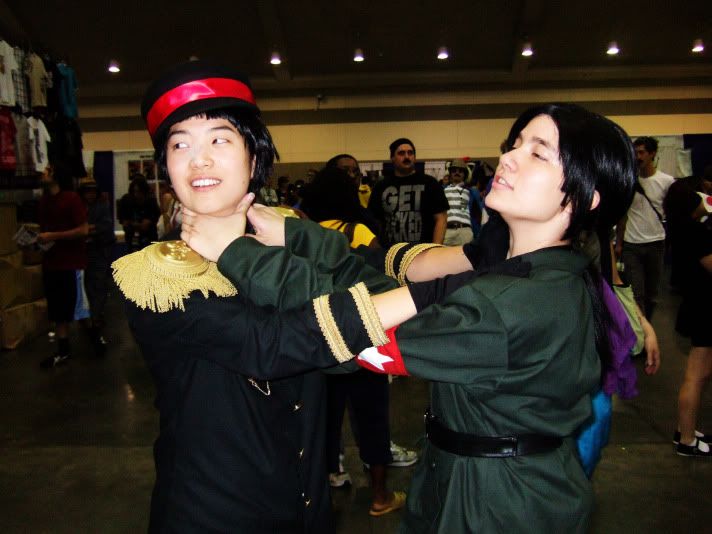 Japan: What? You want pictures? Sure!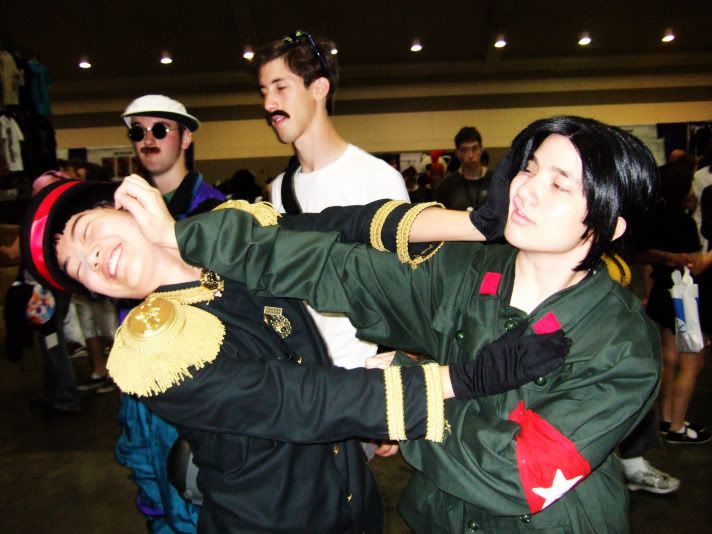 China: PAY ATTENTION TO ME ARU!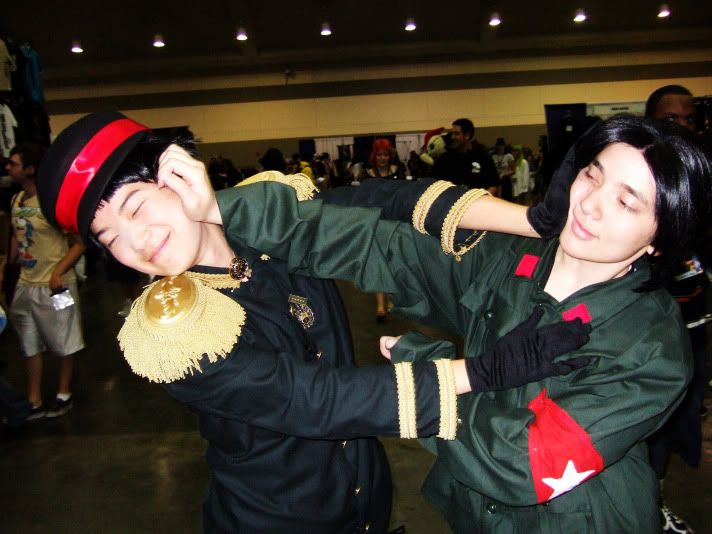 Japan: AHAHAHAHAHA. :D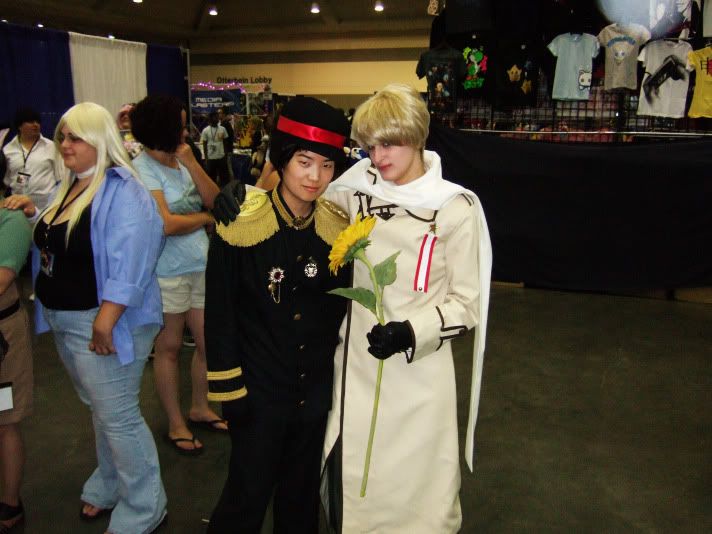 I found myself another Russia. :D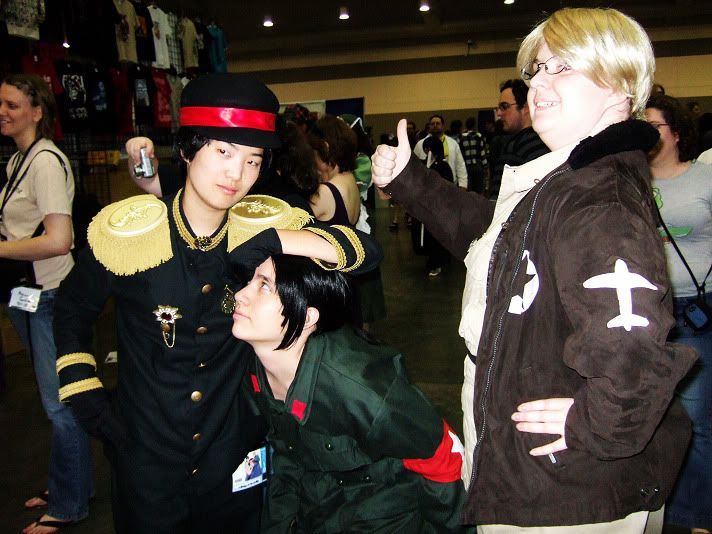 America: YEAH! GET THAT COMMIE! :Db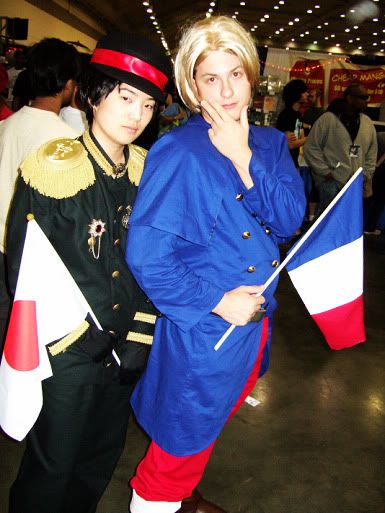 Photo with France I took right before I left.

(Group pictures are late because it took me 3 days to find the Funimation booth. :D)

Extra:



Srsbzns trying to figure out what to do about dinner.
Finland: Hmm.
Everyone else: WHAT DO WE DO ABOUT DINNER SRSBZNS TAT
Finland: NOMMMMMMMMMMMMMMMMMMMMMMMM.
Everyone else: ......................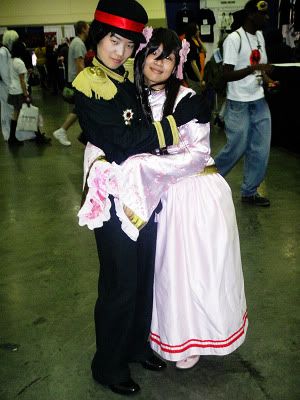 I LOOK LIKE SUCH A CREEPER I DON'T EVEN KNOW WHAT TO DO ABOUT MYSELF SOBBB ;A;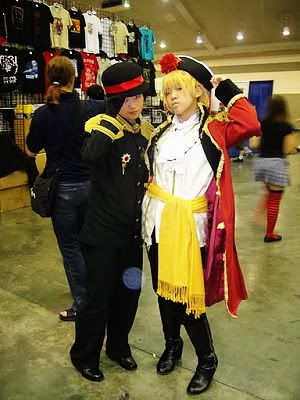 Picked up a Pirate!England because I'm so cool like that. :D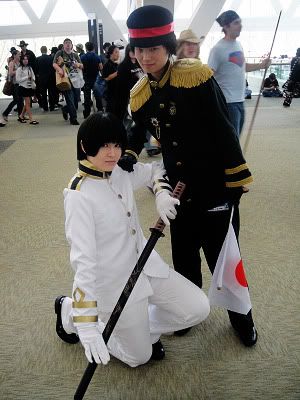 She was so cute I want to make her mine. ;A;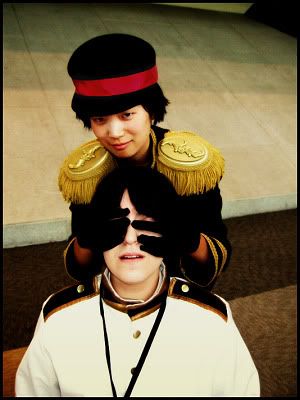 (For
annako's picture)

Become One With Me by ~hirokache on deviantART



Hetalia- Black and Red by ~hirokache on deviantART



Hetalia - Black Kiku X Alfred by ~hirokache on deviantART



Hetalia- Black Japan by ~hirokache on deviantART



Welcome to My Insanity by ~hirokache on deviantART



Hetalia-Black Japan Collection by ~hirokache on deviantART





Conclusion: I think I make a good feminine creeper guy. :'D